Beginner Zumba – What to Expect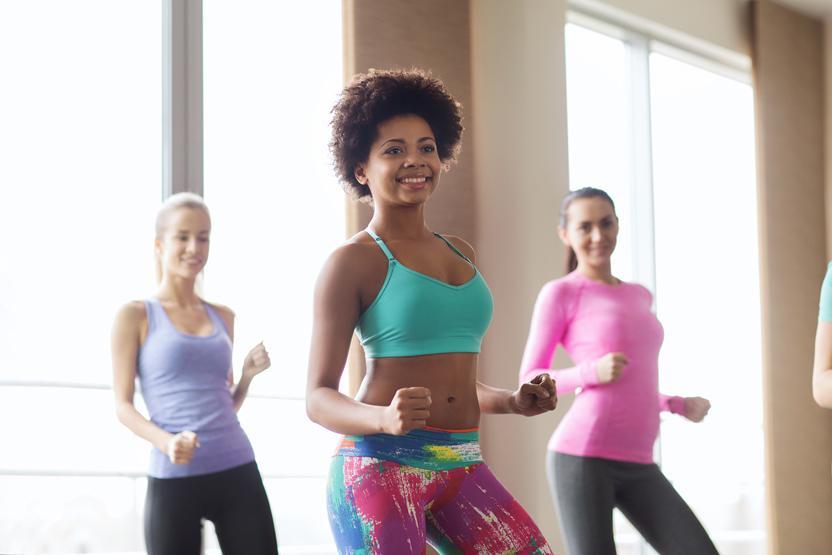 The exercise dance craze known as Zumba has exploded onto the fitness scene over the last few years. While Zumba once stood out as an oddity in the world of exercise, easy access to classes has made it a mainstay in most gyms and fitness locations. If you've never taken a Zumba class or learned anything about the fitness program then dipping your toe in is much easier than you might think. One major positive that has propelled Zumba into the pantheon of fitness programs is the ability to serve such a wide variety of people. From children to seniors, there's a Zumba class for everyone. As a beginner in the world of Zumba, you may have a few questions about just what you should expect. Check out these hints for beginning catching the rhythm of Zumba.
Background in Dance Not Required
Of all the many questions about Zumba, one of the biggest myths still preventing people from jumping in on a class is the misconception that you need to have some sort of background in dance to join in. Contrary to popular belief, it's easy to join in on Zumba even if you don't have killer salsa moves or are trained in ballroom dancing. In fact, Zumba celebrates the ability to learn the moves as you progress through the classes. With the quick pace of various classes, if you find certain moves difficult there's always a new set in a matter of minutes. Even if you feel like your rhythm is falling flat in the beginning, Zumba is a great way to improve your coordination.
Age Requirement
Another reason why Zumba is such a welcoming program is in its levels. Each class will have a level of intensity associated with it. Some classes will leave you sweaty and breathless by the end, pushing your max fitness levels to new heights. Other classes will introduce you slowly to aerobic exercise. If you're worried that you're too old and have avoided Zumba for that very reason, check out some classes which are geared more towards people in your age group or fitness level. No two Zumba classes are the same so don't hesitate to reach out and search for a level that's right for your fitness goals.
Pushing Boundaries
If you aren't used to taking fitness classes or even going to a gym-type setting in the first place then Zumba might force you out into unfamiliar territory. Don't let your self-consciousness overwhelm your desire to try out something new with your fitness routine. Remember that everyone in the class was new in their first go around. Learning steps, routines, choreography, and class basics will happen over time. You might feel awkward in the first classes but keep your eye on the prize when it comes to Zumba. Learning to relax, have fun, and indulge in a completely new type of workout can be one of the best parts of trying out Zumba in the first place.
Interested in learning more about our Zumba classes? We would love to see you at our studio, contact us at 703-887-9574 to book a slot. Also check us out our 4 for 40 new student special that's available for a limited time.