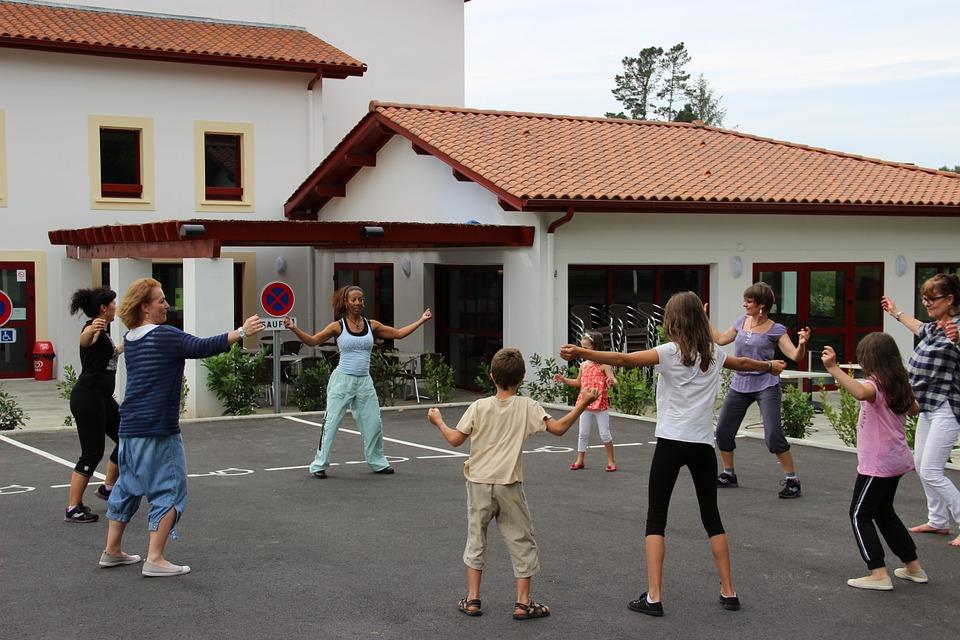 Exercise is a topic to which people hold varying degrees of comfort. No two individuals will perfectly sync on their views of exercise. It's a subject which can cause a lot of strife in some, embarrassment in others. On the surface, we can say that exercise is a deeply personal endeavor. Since no two people experience exercise the same way it makes sense for no two exercises to be the same. While you might enjoy going to a spin class, someone else may prefer lifting weights.
The willingness to push the boundaries of traditional exercise methods has helped intrigue people to revisit what exercise truly is. The phrase "hitting the gym" no longer has the same sort of connotation. The gym now ranges from a yoga studio, aerobics class, fields, parks, and even your own living room. More and more people are trading the treadmill for something they consider to be more fun than work. That's where exercises such as Zumba come into play.
Created by Columbian choreographer and dancer Alberto Perez in the 1990's, Zumba is one of the most popular dance fitness programs in the world. You have more than likely seen advertisements for Zumba classes at your local gym. If you're interested in learning more about just what this popular fitness program really is then here are some basics to know:
Zumba Covers All
Like hip-hop dancing but know that you're not the best dancer? Love to salsa dance on the weekends and want to incorporate that into your weekly exercise routine? Zumba has you covered. Depending on which class you take, Zumba incorporates hip-hop, soca, samba, salsa, merengue and mambo as well as lunges and squats to round it out. Each Zumba class is different which means one class may be mambo-heavy with another throwing in lunges and squats a lot more. Trying out a variety of classes will give you an idea of what sort of program you prefer.
Zumba for Every Level
Contrary to popular belief, Zumba is for every skill level no matter how long you have been exercising or dancing. As with many popular alternative exercise routines, Zumba encompasses both beginner and expert levels of fitness. If seeing Zumba on television or walking by an intense class has you concerned about how you'll fit in – don't worry. Check out some of the beginner classes and you'll find other people starting at the same point you are. One tenant of Zumba to remember is that it's a fitness program designed to let you have fun no matter your level.
Zumba Benefits
This is one exercise program that will get you up and moving. Zumba targets a huge variety of areas to give you results where you need them. Depending on what class you take, an hour of Zumba can help you burn nearly 380 calories. It beats cardio kickboxing as well as step aerobics in terms of burn. A typical Zumba class is designed to strengthen your core muscles, improve your flexibility, and can help you lose weight if you are searching for a program that covers multitudes. Zumba is the perfect alternative to traditional exercise classes that will let you have fun while improving your overall health.
Interested in learning more about Zumba classes? We would love to see you at our studio, contact us at 703-887-9574 to book a slot. Also check us out our 4 for 40 new student special that's available for a limited time.