How Zumba Can Help You Maintain a Healthy Weight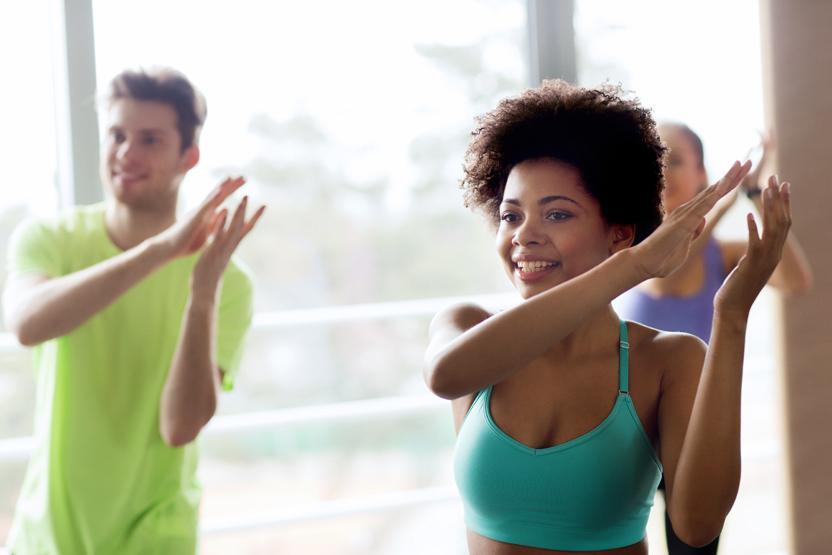 Your personal journey to weight loss is as varied as the methods for losing weight itself. For some, shedding a few extra pounds from the scale is as simple as hitting the gym a few days a week. For others, reaching your ideal weight can often be an exercise in, well, different exercises. You try one method and it works for a few pounds, but then you read a fitness roadblock. Either the methods aren't giving you the right results, exercises are causing you pain, or you end up burning out on fitness programs that just don't click with what you enjoy where fitness is concerned.
Maintaining a healthy weight is dependent on engaging in an activity that not only assists with weight loss but that you truly enjoy doing. Committing yourself to an exercise program can be a tough relationship for a lot of people. If you're tying yourself to an activity just for the sake of trying to shed a few pounds, there's a high chance that you'll tire of going to class and your weight goals will fall by the wayside. With programs such as Zumba emerging on the scene, traditional exercise has been turned on its head. If you're looking for a program to help maintain a healthy weight Zumba might be for you.
Join the party
The tagline "ditch the workout, join the party" encapsulates what Zumba really is all about. Instead of offering up the sometimes tedious routine of traditional exercise, Zumba offers a completely different take on what most people are used to when it comes to hitting the gym. This type of dance workout includes Latin dance steps like cumbia, salsa, merengue, flamenco, reggaeton, mambo, and salsa. With Zumba, you get the workout you're in need of with the fun and excitement that keeps you coming back time and time again. No two classes are the same with Zumba and the continuous challenge of learning new moves will keep things fresh. Zumba has the advantage of being fun which means going to the next class is never a chore.
Burn Calories
While every class varies, the average Zumba session can burn anywhere from 500 to 1000 calories. While this greatly depends on the type of class you're attending, the number of calories you can burn from attending a Zumba session is nothing to scoff at. When maintaining a healthy weight, keep your calories in check is where a lot of your focus goes and when you're trying to lose weight every calorie shed counts as well. Whether you're new to Zumba or you're taking an intense class with some of the best, Zumba is guaranteed to be a great alternative for dropping calories without dropping enthusiasm.
Variety
As mentioned above, variety is what makes Zumba feel less like a workout and more like an exciting event. That same variety works for a lot of different reasons you may not think of. Certain circumstances can potentially prevent you from your regular workouts. With Zumba, the variety of different classes, as well as different moves, can offer you something to engage in no matter what. If you're feeling off one week, you can drop down to an easier class. If you're feeling pumped and ready for a challenge, jump up one. The same variety that makes Zumba ideal for those interested in entertainment with their exercise can assist you when outside forces change how you engage with exercise.
Interested in learning more about Zumba classes? We would love to see you at our studio, contact us at 703-887-9574 to book a slot. Also check us out our 4 for 40 new student special that's available for a limited time.